Bimmerfest East 2017
August 8, 2017
Beginning in 2015 to the latest Bimmerfest celebration in the Northeast, BBS has made a strong statement to BMW owners and lovers by showing up to support the event with a collection of well-equipped M-series cars in our booth.
2017 was no exception as BBS setup a 60x20 tent to feature two M2s on FI-R, an M3 on the classic LM and an M4 on CI-R. In addition to the cars BBS also featured its core wheels on two new BBS displays.
The vehicles were provided courtesy of BBS' local distributor Sander Performance and dealer Detailers Domain. BBS thanks both companies for the continued and loyal support.
BBS appointed CBR Media both days of the show to video and photograph all the activities of the show and BBS cars at the show. The 2017 Bimmerfest East video will be on BBS Facebook, Instagram and YouTube channel in the coming weeks.
Again, this year, BBS was the prominent wheel brand with hundreds of cars on BBS wheels. The corrals were filled with BBS cars on classics to the latest in BBS designs.
Despite an unusually low vendor attendance, there were a few vendors with show cars on BBS as well. Toyo made a great impression with their E92 M3 featuring classic re-barreled BBS RS II wheels.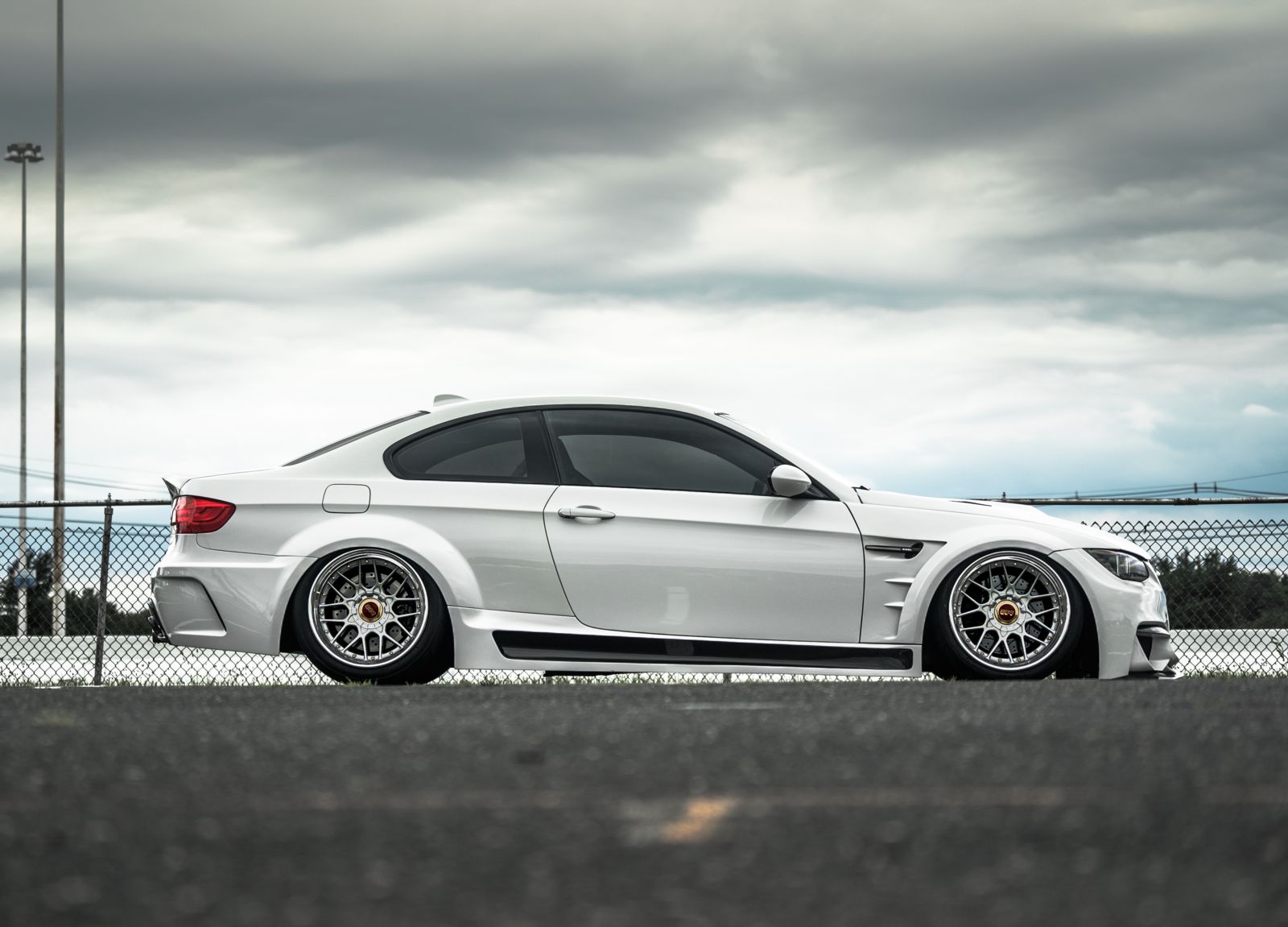 Much like the Bimmerfest event in Cali, this year's Bimmerfest East event was filled with fan and driver activities. There was ¼ mile drag race competition, battle of the bimmers and a road course driving challenge for many to participate in.
Despite an early rainfall on Saturday, attendees made their way to have a respectable showing on the opening day of the event. The Sunday attendance more than quadrupled that of Saturday and confirmed that fans were still very interested in the Bimmerfest show. Many who came to the BBS booth were attending for the first time and thoroughly enjoyed the activities and cars on display at the booth. BBS presented many with BBS stickers and some were fortunate to get BBS swag.
At the end of the day, the Bimmerfest East event proved to remain important to the BMW community in the Northeast, and thus important to BBS.