BBS Unlimited Revealed at SEMA 2022
December 13, 2022
The BBS booth at SEMA 2022 was electrifying as BBS shared the space with our sister companies KW, Belltech and ST suspension.
All four companies had exciting products and applications to present to the many thousands attending SEMA this year.
The introduction of BBS Unlimited drew a lot of attention from the media and social media influencers from around the world. There were many BBS dealers from all over the world that attended the event and stopped by to see the new BBS Unlimited wheels and all its accompanying components
The new BBS Unlimited is made up of a BBS-specific 5/117.5 PCD that will offer 3 profiles (concavities). The system is designed to use hub 10 adaptors to create 10 different bolt patterns. Each adaptor will be available in 10 different sizes from 14 mm to 50 mm. The system also uses a patented polyamide composite centering ring to insure the wheels are mounted perfectly.
Unlimited will be offered in three standard BBS finishes with 5 new optional finishes. The optional finish will be Gold, White Gold, Indigo Blue, Ceramic Polished, and Diamond Black. In addition to custom wheel finishes, there will be new colored 2 and 3-D center caps, color rim protectors, and valve stem cap options. There will now be BBS floating center caps in 9 different colors in 56mm and 8 in 70.6 mm.
BBS Unlimited program will begin with the CI-R wheel which will be offered in 19, 20, and 21-inch sizes. It will follow with the CC-R and CH-R II. These are all existing BBS wheels that are beloved and are currently available in limited applications. These models in BBS Unlimited will now be available to just about any passenger car in the market today.
All BBS Unlimited wheels and mounting components are TÜV tested and approved.
There will be BBS Unlimited, color center caps, rim protectors, and valve stem caps to allow for customization. Additionally, there will be optional titanium lug bolts. With BBS Unlimited there will soon be a BBS wheel for just about any car on the road dating back vehicles from the early 1970s to today.
To showcase Unlimited, we installed a set of wheels on the AMG GT-R Pro; a vehicle that we have no applications for in our current CI-R offering. We fitted the GTR Pro with gold set in 19x10 and 20x12 with the appropriate hub adaptors that allowed us to achieve the perfect fitment.
We displayed the beloved BBS line-up of LM, CH-R, CH-R II, LM-R and FI-R.
We also introduced the RI-D wheel in a custom Diamond Gold, a first of its kind from BBS Japan, along with the new RE-V7.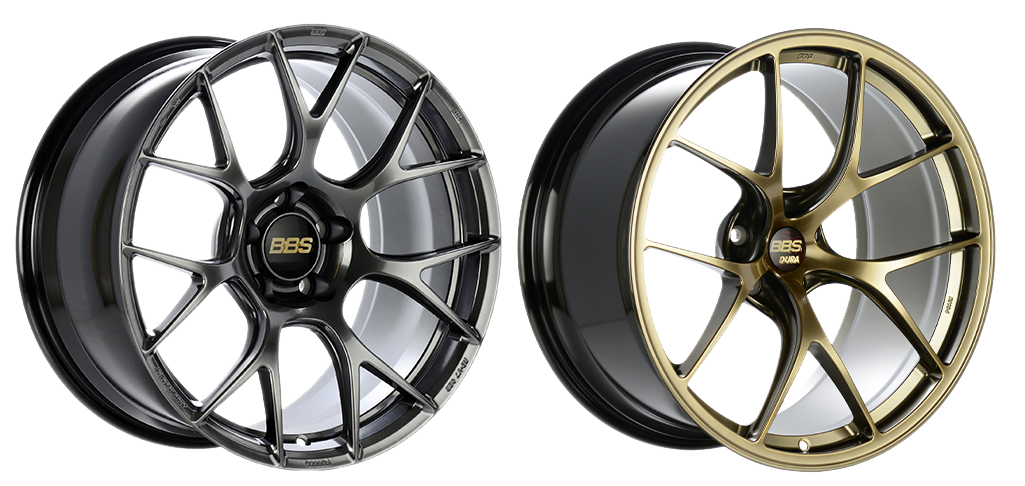 As the sole supplier of wheels to Formula One and NASCAR in 2022, we were proud to feature both F1 and NASCAR wheels with the race tires mounted on pedestals in the booth. Both organizations were kind enough to make tires available for our pedestal displays. It was amazing to see both NASCAR and F1 wheels up close and the attendees truly appreciated the visual
SEMA 2022 was strong for BBS and BBS Unlimited received a tremendous amount of positive support from our customers and soon-to-be future BBS owners.
We would like to thank all who stopped by and made our SEMA a successful one.